At BeGranada we believe that student accommodation is more than just a room. It's a place to socialize, to make friends, to enjoy the city and to make the most of your student experience. Established in 2013, we are proud to offer students our best services and support.
A perfect balance for study and downtime
Contemporary and stylish rooms provide students with a perfect balance for study and downtime. BeGranada accommodate students from all over the world so our team is prepared to manage a multicultural and diverse student population.
At BeGranada we are aware that all our students are individual, savvy, demanding, aspirational, independent, intelligent, creative and extraordinary, apart from everything else. But the point is that all of them are not homogenous. That's why at BeGranada we take all these facts into consideration in order our clients feel comfortable and safe.
Room types and rates to suit all budgets
BeGranada offers you a variety of room types and rates to suit all budgets. Whether a student wants to live in an individual apartment or in a shared flat, be sure you will find a best option to fulfil your expectations and needs.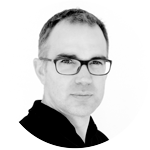 Rubens Cortés Cano
Director General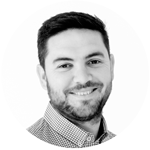 Jesús González Palma
General Manager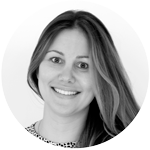 Alena Revina
Contract and Communications Department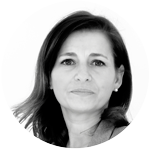 Gloria de la Torre
Accountant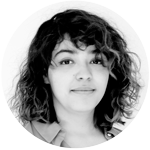 Ana Rosa Quesada
Responsible for Housekeeping and Maintenance
Who can live at BeGranada?
BeGranada is home away from home to all students that are 18 years of age or more, from any university and any country in the world.
What is the contract length?
We offer a 10-month contract at BeGranada. When you are making an online booking, please make sure that you check both the contract length and the cancellation policy before you hit the apply button.
What if my stay is less than 10 months?
If you need accommodation for less than 10 months you will have to look for a person to replace you as the Tenant of the room. But don´t worry: there is constant change of Erasmus students in January and February, so it will be no problem to find a person who will move into your room. On our part we will help you by announcing your room in our Web resources
Are kitchen essentials and bedding included in my room?
BeGranada will provide you with a duvet, a pillow, mattress and pillow protectors, kitchen crockery, pans, pots and other basic kitchenware.
When you are packing to move into your BeGranada residence you will need to pack your own linen and towels. Alternatively, you can buy these at BeGranada shop. Let us know if you need them, and we will make sure that everything is ready for your arrival.
What documents do I need to check in?
Prior to check-in, we will need you to send us a photocopy of your passport (and Visa if required) or ID electronically. Please note that we will also need your signed contract with us prior check-in. Drop us a line via email or give us a call to confirm when before your check-in date we will need documents from you.
What do I need to pay before I arrive?
Once you've found your perfect room, to secure it with us you only need to pay a refundable deposit in the amount of a monthly rate according to the room that you choose.
The first monthly payment and utilities fees shall be paid before your check-in.
Will I have Internet in my room?
Of course! Here at BeGranada we offer WiFi throughout all of our residences.
What are the guest policies?
We do allow day and night guests, however, for your own safety and security, there are a few guest policies in place:
You can have unlimited guests visiting during the day between 8am and midnight.
For overnight stays, one guest can stay for a maximum of five nights.
All guests must be 18 years of age or over.
Will my room be cleaned?
You are in charge of keeping your room tidy. However, we provide kitchen, WC and living room cleans free of charge twice a month.
Will I have a TV in my room?
TVs are provided in each flat/apartment.
Laundry facilities
There is a washing machine and iron board in each flat/apartment.
Can I change my room after I move in if I don't like it?
Yes, you can, but we can only offer this if there is still space available and you have a valid reason for changing your room.
Keep in mind that different rooms can be offered at varying prices. The rates are based on a number of things, like the size of the room or its location in the building. So it may be that you will have to pay a different rate to occupy another room.
What happens if I lose my key?
When you move in and become a BeGranada resident you will receive keys (one for the entrance door, one for the flat/apartment and also some rooms have their own key as well). They are your responsibility, but sometimes life happens and things get lost – we understand.
If you do lose any of your keys, let us know right away. To replace your missing keys you'll need to pay a fee: €10 for a new key.
Maintenance HELP
Here at BeGranada, we have on-site maintenance staff available for emergencies.
They will be able to sort out all those pesky plumbing jobs, electrical fixes, and repairs in your room and the communal areas. With one simple request, help is on the way!